ART BIRD International Artists Community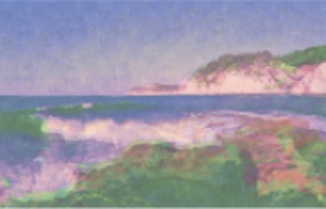 More information
Starting time: Not specified
Ending time: Not specified
Zone: Isabel Bilbao Galeria
13/05/2022 al 21/06/2022 /
Art Bird is a free association of artists, whose origin and physical base are located in Xàbia.
Abstract, figurative, geometrical, conceptual creations. Lines, stains, planes, proportions, harmonies, structures. Evocations which mutate apparent reality, scratching matter, composing balances and imbalances, order or chaos, deconstructions, ruptures. Fragile limits. Imaginary journeys. Fantastic spaces. An exceptional language which transcends visible emotion. An expression of freedom which invites the spectator to an active contemplation.
On this occasion, the exhibition shall occupy two halls: the Casa del Cable, for all the participating artists and the art gallery: IB Isabel Bilbao Galería de Arte, for the organizer team: Andrés M. Lambert, Fuensanta Niñirola and Sol Moracho.
Exhibitions