Concert: "A Christmas night with Julia Bless"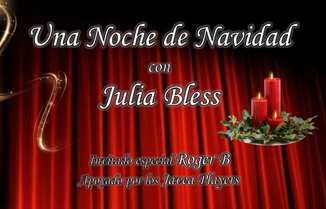 More information
Starting time : 19:00
Ending time: Not specified
Place: Culture Centre
18/12/2021 /
Special guest: Roger B.
Supported by the Jávea Players.
Ticket Reservations: contact@julia-bless.com and at the ticket office.
The proceeds will be donated to the centre for abused children.
Music Price 12,00€