Conference: Textile Art in Marina Alta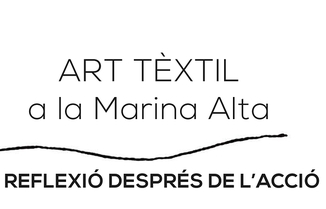 More information
Starting time: 20:00
Ending time: Not specified
Zone: Culture Centre
14/10/2021 /
The conference focuses on the Valencian textile tradition and its influence on contemporary art.
Organized by: Reüll Group.
It is essential to register in advance to attend any of the cultural events, as a safety measure for the Covid-19. For this purpose, you must call 96 5794344 or send an e-mail to: reservacultura@ajxabia.org , from Monday to Thursday from 08:00 to 14:00 and on Fridays from 08:00 to 12:00.
Conference Precio Free