Musical: "Dando la nota"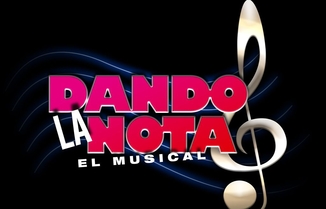 More information
Hora inicio: 22:30
Hora fin: Not specified
Zone: Pistes esportives (junt al Palau d'esports - davant del Quarter de la Guardia Civil)
07/09/2021 /
This comedy narrates the unusual experience of Didi, a very peculiar young lady who seeks to make her dream of becoming a great star come true.
The seating capacity is limited and requires prior registration. You can reserve by a Whatsapp message to telephone: 679 851 734 or an e-mail:  reservafestesloreto@gmail.com indicating the name, surnames and contact telephone. Each person can reserve a maximum 4 places up to the day before each event at 14:00. At the Casal de la Comissió de Festes (calle Severo Ochoa s/n) on 30th-31st August from 19:00 to 21:00. The ticket price is a symbolic collaboration to celebrate the 125th anniversary of the festivities in honor of the Virgin: Mare de Déu de Loreto. The purchase can be made at the gate of the Festivity Premises (in the sports annex of CEIP Port de Xàbia).
Music Precio 3€