Helga Grollo - "El revés de la trama"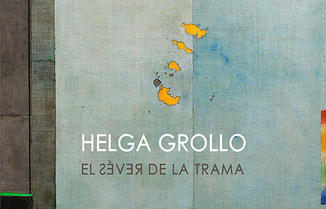 More information
Starting time: Not specified
Ending time: Not specified
Zone: Isabel Bilbao Galeria
13/08/2021 al 14/09/2021 /
Using textile collage, fixed on a board or stretched on a frame, the artist applies the Japanese value of the Kintsugi as a reference for her research. The Kintsugi theory recommends the conservation and recovery of damaged objects which formerly had a specific and important function. Using old burlap sacks, linen, jute or cotton fabrics, she has generated large textile surfaces sewn or bonded, partially or completely.
Stained or painted, intervened with letters or highlighting the broken and worn areas, they wish to convey moods and a range of variable sensations.
Exhibitions