Alberola MMCV (Music Masters Course Valencia)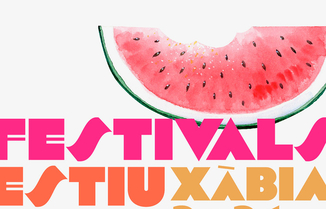 More information
Hora inicio: 22:30
Hora fin: Not specified
Zone: San Bartolomé (St. Bartholomew) Church
30/07/2021 /
Music concert by Bach, Weber, Mozart and Spanish music, among others.
The ensemble of Clarinets MMCV and Quintet MMCV will take part. Teachers and students will play together.
Students from the United States and from all over Europe who study at this academy created by Juanlu Puelles and Vicent Alberola based in Valencia.
Professors: Christophe Morin (cello), Helena Satue (violin), Juanlu Puelles (clarinet) and Vicente Alberola (conductor).
It is essential to register in advance as a safety measure for the Covid-19. Call 96 5794344, from Monday to Thursday from 08:00 to 14:00 and on Fridays from 08:00 to 12:00.
Music Precio Free