CONCERT BY THE ORCHESTRA AND THE YOUNG PEOPLE'S ORCHESTRA OF THE C.A.M.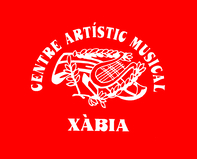 More information
Starting time: 22:00
Ending time: Not specified
Zone: Pistes esportives (junt al Palau d'esports - davant del Quarter de la Guardia Civil)
31/07/2021 /
It is essential to register in advance as a safety measure for the Covid-19. Call 96 5794344, from Monday to Thursday from 08:00 to 14:00 and on Fridays from 08:00 to 12:00.
Music Precio 2 €