Theater: "Pardo y Avendaño"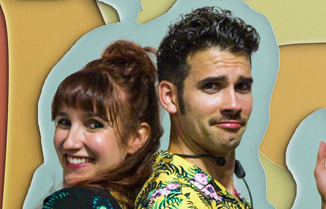 More information
Starting time : 19:00
Ending time: Not specified
Place: Arnauda's Riurau      
13/06/2021 /
By the Company: Improvivencia.
Improvised comedy based on real events which will create a unique story which is based on an anecdote told by the audience.
Subsidy summons: "FESTIVAL PROVINCIAL DE ARTES ESCÉNICAS 2021".
It is essential to previously register as a Covid-19 safety measure by calling telephone: 96 5794344, from Monday to Thursday from 08:00 to 14:00 and on Friday from 08:00 to 12:00.
Theatre Price f