Children's Theater: Güela güela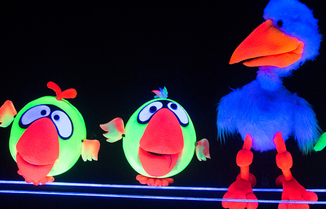 More information
Hora inicio: 17:30
Hora fin: Not specified
Zone: Culture Centre
12/12/2020 /
By the Company: Galitoon.
A story full of fun, humor and music focused on children from 2 to 6 years old. One day Güily, a little stork, decided that she was old enough to carry a backpack with a baby and join the delivery flocks.
It is essential to register in advance as a safety measure for the Covid-19 by calling 96 5794344, from Monday to Thursday from 08:00 to 14:00 and on Fridays from 08:00 to 12:00.
For children Precio 3,00€