Nadal Jove i esportiu 2019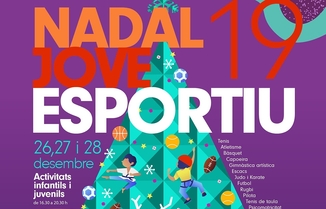 More information
Hora inicio: 16:30
Hora fin: 20:30
Zone: Palacio Municipal de Deportes
26/12/2019 al 28/12/2019 /
Christmas recreational program intended for the young audience organized in the Miguel Buigues Andrés Sports Pavilion from the 26th to 28th of December.
Thursday, Dec. 26th and Friday, Dec. 27th, the activities will take place from 16:30 to 20:30 in the municipal sports pavilion.
Saturday, Dec. 28th, as a novelty this year, there will be a family excursion at 9:00 to Cabo de San Antonio with a stop for brunch and a tour around the windmills, organized jointly with the Club Excursionista Xàbia. In the afternoon from 17:00 to 19:00, there will be a family "gymkana" (competition) in the Sports Pavilion facilities.
Sports Precio Gratuito