"Photolibro" - "Street Photography, Madrid in Silver"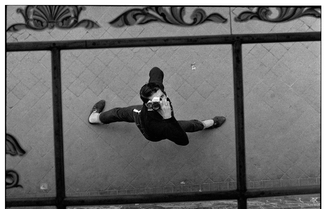 More information
Starting time : 12:00
Ending time: 14:00
Place: Culture Centre
14/09/2019 /
In the 1st "Ojos Rojos" Photography Festival. 1st Discussion about the "photobook", which is now popular where photographers can exhibit their work outside an exhibition space, which is also an ideal field for investigation. At 1pm, presentation of "Fotografía de Calle, Madrid en Plata" and the methodology used in this photographic genre.
Conference