Theatre for children "El fabulós viatge de Christian Andersen"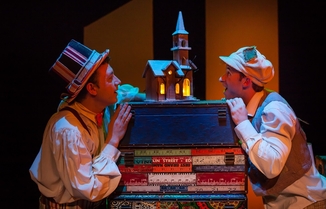 More information
Starting time : 17:30
Ending time: Not specified
Place: Culture Centre
02/02/2019 /
One day the little Christian Andersen meets Jonás, a character who will discover his great talent for inventing extraordinary stories and fables. Director: Julio Martí Zahonero.
Performers: Juanfran Sáez, Roberto Costa
Recommended age between 6 and 11 years. Ticket sales from 4:30 p.m. In valencian language.
Theatre Price 3€