Theatre nights "NO TE VISTAS PARA CENAR" by Marc Camoletti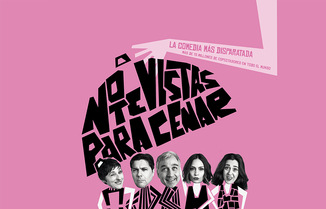 More information
Starting time : 20:00
Ending time: Not specified
Place: Culture Centre
23/03/2019 /
Fernando, taking advantage of the fact that his wife must visit his mother, invites his lover to spend the weekend with him and also a friend to have an alibi.
Director: Jose Saiz. Performers: Isabel Gaudí, Jose Saiz, Alberto Vázquez and Helena Font. Ticket sales from 6pm.
In spanish language.
Theatre Price 5€