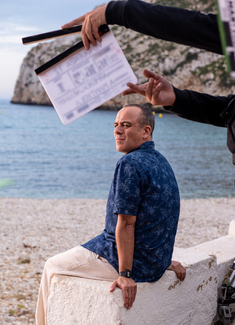 Xàbia Film Office is a municipal office inside the Tourism Department whose primary objective is to provide added-value to the cultural, scenic and artistic values and resources of our city in order to attract leading national and international Film producers who require locations to create their audiovisual works in Xàbia.
The Xàbia Film Office is a member of the Film Offices Network of the Valencian Community managed by the film studio, Ciudad de la Luz, S.A.U which was founded with the aim to develop an audiovisual industrial complex which has become a national and international benchmark.
Among the services provided by the Xàbia Film Office, we highlight the consultancy management and professional assistance in order to obtain the required authorizations, search for film locations, facilitate numerous services such as hotels, restaurants, etc. as well as facilitate and provide expert advice as the liaison with other institutions.