Seu-te!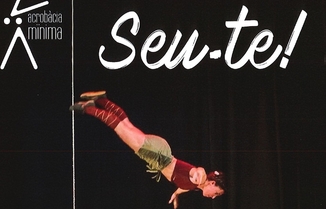 More information
Starting time: 19:00
Ending time: Not specified
Zone: Arnauda's Riurau      
29/05/2021 /
Seu-te! is a circus show for all audiences that combines acrobatics and balance and seeks the complicity and collaboration of the public, showing a new form of relationship between artist and spectator. Sit back, play and enjoy! By the company Acrobacia Minima.
It is essential to register in advance to attend any of the cultural events, as a safety measure for the Covid-19. For this purpose, you must call 96 5794344, from Monday to Thursday from 08:00 to 14:00 and on Fridays from 08:00 to 12:00.
Leisure Free