"La caja escénica"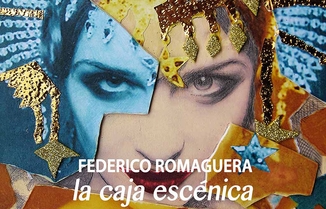 More information
Starting time: Not specified
Ending time: Not specified
Zone: Isabel Bilbao Galeria
07/05/2021 al 08/06/2021 /
Federico Romaguera: "I catch images sometimes extracted from Goya's engraving series 'Caprichos' or 'Desastres de la Guerra', other times inspired in silent film scenes, film noir or the American musical which I hermetically enclose in a 'stage cube' adding different theatrical elements: backstage, backdrops, racks ... arranging them at different distances from each other, also creating false perspectives.
The materials I use are cardboard, cut out and painted with coloured acrylics, Chinese ink or black pencil, and sometimes I finish with glitter, lacquer or metallic papers. Everything shows a clear Pop influence."
Exhibitions
In this way Romaguera (Potríes, Valencia(E) 1963) describes his three-dimensional collection, in which every image is drawn, coloured, cut out and placed to achieve an effect within these limited spaces, containers of dreams and dramas. Already accustomed to his predilection for his multi-plane artworks  - not forgetting he is an excellent portraitist on canvas -  and in accordance with his facet as a creator of fantastic scenographies and plasterboard figures, on this occasion offers us a patient and meticulous work, carried out within the last three years. The intention is to capture popular characters and unique environments into these one-size scenography boxes of 35x28 cm.