Jazz to 100 series: Enric Peidro Quartet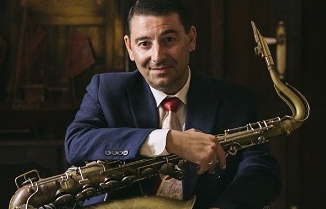 More information
Hora inicio: 20:00
Hora fin: Not specified
Zone: Culture Centre
27/11/2020 /
Enric Peidro has a solid professional career which includes extensive albums, as well as frequent national and international tours in the most acclaimed festivals.
Enric Peidro: tenor saxophone; Richard Busiakiewicz: Piano; Andrés Lizón: Double bass; Carles Perez: Drums.
It is essential to book in advance at the telephone 965794344 from Monday to Thursday from 8am until 2pm and Fridays from 8am until 12pm.
Music Precio 5,00€