Polyphonic Group: Ars Nova. Summertime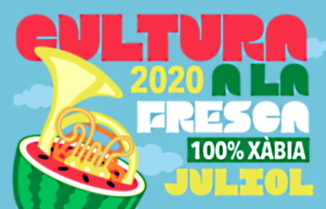 More information
Starting time : 21:30
Ending time: Not specified
Place: Mare de Déu de Loreto Church
31/07/2020 /
Music to travel from Havana to Brazil, with stops in the most American Jazz songs.
Director: Teresa Albero.
Piano: Francisco Cholbi
Safety regulations: It is essential to register in advance to attend any of the cultural events, as a security measure by the Covid-19. For this reason, you must telephone 96 579 43 44, from Monday to Thursday from 8 a.m. to 2 p.m. and on Fridays from 8 a.m. to 12 p.m. It is mandatory the use of mask.
Music Price Free